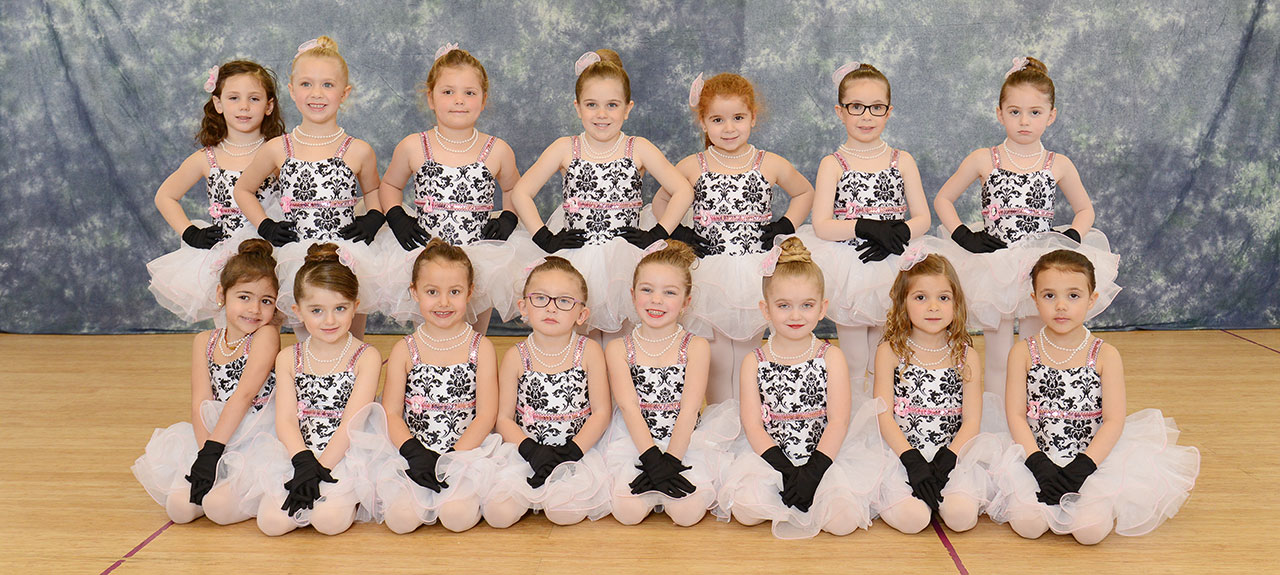 Our PreSchool Program is a lovely introduction to the world of dance and acrobatics, designed to accommodate 3 levels of preschool.
Intro to Dance (2-3 year olds)
A 45-minute dance class that includes circle-time warm-up, butterflies, jetés, and marching skills combined with listening to music and counting in eights, understanding how to wait your turn, and learning from one another. Put all these skills together and you have ballet technique and terminology for 2 year olds! Welcome to dance class!
Creative Combo (3-4 year olds)
A one-hour ballet/tap combo that includes a short warm-up, gentle stretching, taking turns across the floor, creative movement, and development of balance, rhythms, and motor skills. These are skills that will prepare them for future dance classes in any discipline from ballet to hip hop. We use familiar music as well as introduce jazz standards, classical pieces, and Broadway show tunes.
NYK (4-5 year olds)
Created for students in preschool who will be attending kindergarten next September. Students will begin training in various forms of dance, learning basic to beginner steps from each technique. This exciting program guides our students and parents through the world of dance, while preparing them for the expectations of their upcoming kindergarten classes.
Pre-School Acro
Available for 3-5 year olds, grouped together by age, will begin to learn the fundamentals of tumbling.
In addition, we also offer:
Acro Together or Movement Together
Our youngest student is accompanied by a caregiver in either a tumbling or movement setting. Ages 6 months to 2 years.