Meet Our Talented Instructors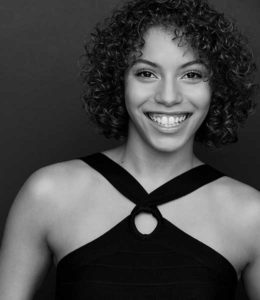 Gabriela Soto
Gabriela Soto was born in San Juan, Puerto Rico and relocated to the states at age 14. Miss Gabby is an alumni from The Ailey School Certificate Program. Theatre credits include Brigadoon (New York City Center), and In The Heights (Milwaukee Repertory Theatre, Seattle Repertory Theatre, Cincinnati Playhouse at the Park). TV/Film credits include Steven Spielberg's West Side Story and The Marvelous Mrs. Maisel. Gabriela has also performed works by William Forsythe, Alvin Ailey, Lar Lubovitch, Matthew Rushing, Elisa Monte, Robert Battle, Francesca Harper, Amy Hall and Jae Man Joo. When off stage Miss Gabby enjoys sharing her passion and knowledge with the younger generation of dance.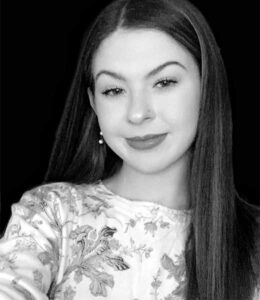 Miss Abigail
Abigail Haugh is a choreographer, dancer, and teacher, originally from the Philadelphia area, pursuing her BFA in dance performance at Hofstra University. Prior to attending Hofstra, she trained and competed extensively at the Anna Marie Dance Studio in Wilmington, DE in the styles of ballet, modern, contemporary, lyrical, jazz, musical theatre, and tap. Most recently, she has performed in Hofstra Univeristy's Faculty Dance Concerts, student repertory shows, and club performances. For the past two years, she has been teaching at studios across the east coast. In addition to teaching in a traditional studio setting, she has lead intensive summer classes, created dance pieces within the dance department at Hofstra University, and created and taught a dance workshop, alongside her peers, at schools all across Long Island and Queens. Abigail is looking forward to begin teaching at Divine Rhythms this season!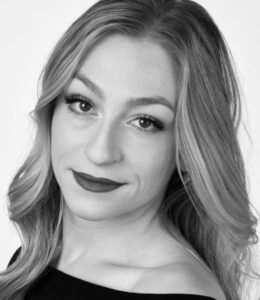 Miss Jessie
Jessie Levin is a New York City based performer, dance teacher, choreographer, and certified personal trainer. Originally from Syosset, New York, Jessie discovered her love for dance at the young age of 3. Growing up, she competed in various styles around Long Island and studied ballet with American Ballet Theater. Jessie wanted to continue her dance education and received her BFA in Dance Performance from the University at Buffalo in 2018. While at school, she studied the styles of jazz, contemporary, ballet, tap, aerial silks, and Spanish web. Since graduating, Jessie has had the incredible opportunity to perform works at DUMBO Dance Festival and APEX Showcase at Peridance in NYC. She has also traveled the world while performing for Norwegian Cruise Line Holdings in a variety of shows like the famous tribute concert, Legends In Concert. Through dancing, Jessie discovered a passion for fitness. She decided to pursue a certification in personal training with the National Academy of Sports Medicine. Jessie aims to inspire and share her passion and knowledge with other movers.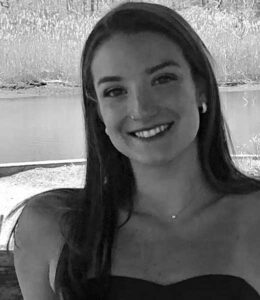 Miss Anna
Anna Harris has been a competitive dancer since the age of six, and has grown up training with world renowned artists and choreographers at her home studio of Royalenova Performing Arts. Working with artists such as George Eleazer, Thomas Ford, Steven Atwater, Billy Larson, Tessandra Chavez, Erica Sobol, and Blake McGrath has not only pushed her as a dancer, but as a choreographer and teacher as well. She has taught and choreographed competition numbers for the past four years, earning many choreography and first place awards. Not only will she bring this to our team but she is passionate and committed to developing young minds and creating art.
Pamela Kalechofsky
Miss Pam graduated from the Long Island High School of the Arts (LIHSA) for Dance and earned her BFA in Dance at LIU. She has studied Ballet, Modern, Contemporary, and Lyrical extensively throughout Long Island and NYC and has training in Hip Hop, Jazz, Tap, and African dance as well.
After performing throughout NY and the United States, Miss Pam earned her Master's Degree in Secondary English Education. She is a NYS Certified and Tenured English Teacher.
Miss Pam is also a 500 hour Certified Yoga Instructor & registered with Yoga Alliance (RYT-500) and a Level II Thai Massage practitioner trained from Lotus Palm School. In addition, she offers several other modalities to assist in healing.
She prides herself in providing a well-rounded education for students, teaching technique, alignment, vocabulary and skills, as well as inspiring confidence, creativity, team work, and awareness of self and space.
Miss Pam believes dance is a way we can come together as a community to create art. She tries to cultivate an energy of happiness and a feeling of positivity. She has been teaching predominantly ballet, contemporary, and modern for over 20 years, including spending a wonderful 10 years as Assistant Director of Divine Rhythms Dance.
Currently living in Upstate New York, Miss Pam plans to continue her work with DR virtually and in numerous other choreographic capacities.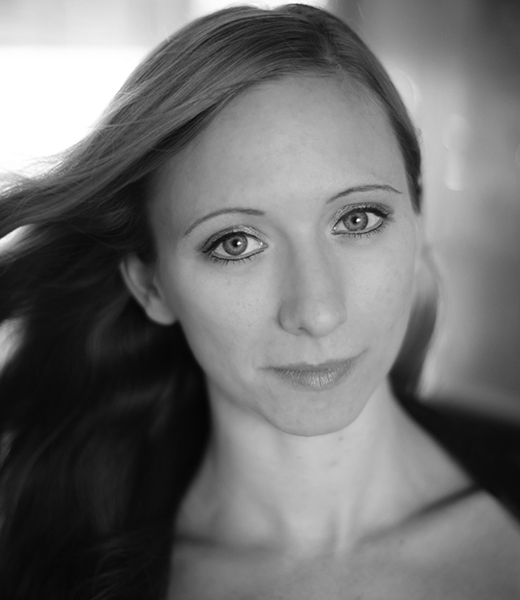 Alexis Andrea
Miss Alexis is a graduate of the Performing Arts High School in Syosset (currently LIHSA), & has earned a B.A. in Theatre Arts. She started as a ballroom/latin dancer w/ her mother, Giny Rae as her coach & has won national titles in latin & cabaret. Alexis' performance career includes the Las Vegas show "Simply Ballroom." In addition, she was a featured performer in a USA tour w/Debbie Reynolds as the host. She has performed in the Sundance film "Dirty Eyes", as well as done site-specific pieces at such locations as Lincoln Center, & Central Park. Alexis spent 8 years performing as a featured dancer & aerialist w/Celebrity & Royal Caribbean Cruise Lines cruising the Mediterranean, Baltic, & Caribbean. As well, she was part of the inaugural cast of the Celebrity Reflection. In that time, she also served as Aerial Captain, & performed on such circus apparatuses as: lyra, tissu (silks), static trapeze, Spanish web, & bungee.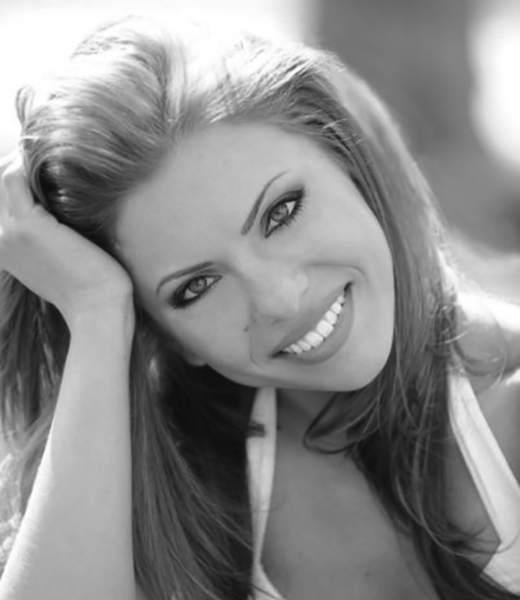 Gina Mormando
Miss Gina has been trained by Anne Cunningham, a Radio City Rockette, Savion Glover, The Eglevsky Ballet Company, Rock Steady Breakers, and many more inspiring performers! Miss Gina attended NCC where she was a Principle Dancer and received nan Associates Degree in Dance. She danced in numerous commercials for Lucille Roberts and was the Captain/Choreographer of the AFL's New York Dragons Fire dancers for 5 years after. She was chosen to represent the NY team in New Orleans for their XXI Arena Bowl Dream Team and to be the video animation dancer for EA Sports AFL Video Game "Road to Glory". Gina has performed with the NHL as an Islanders Ice Breaker and chosen by MTV to be a MADE Coach. In 2007, Miss Gina was selected to be a part of The New York Jets Flight Crew Cheerleaders for their inaugural season. Throughout her years with the NFL she modeled for their calendars, performed next to Lenny Kravitz at his Half Time Show, and was in years of televised news and Sports Commercials. She was a member of their Elite Show Team and later as alumni she choreographed for the Show Team and judged the Flight Crew auditions. Gina is currently a judge for Star Quest International Dance Competitions. She believes in being a well rounded dancer. Her classroom is lively, athletic, theatrical and she is constantly pushing dancers to give it their all!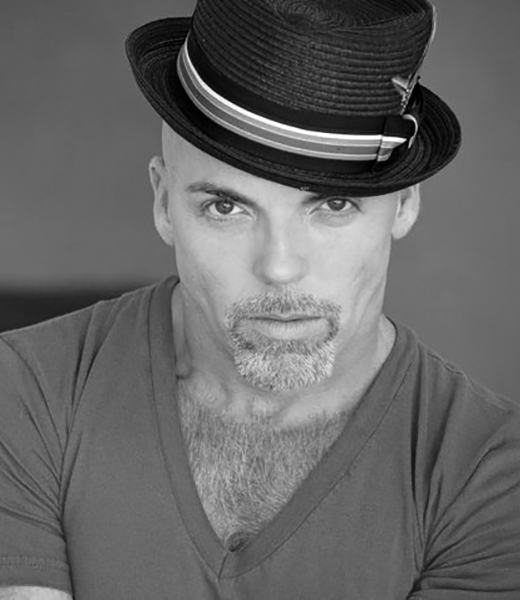 Buddy Casimano
Mr. Buddy is a performer with 30 years of working experience in all mediums of show business. Before tumbling into show business, he was a competitive ELITE level gymnast, as well as a 3 time Jr. Olympic swim champion. In the 80's, (after beating her in his High School talent show) Buddy became a back-up dancer & choreographer for teen pop sensation Debbie (Deborah) Gibson, touring the world with her for 7 years. After his 3rd world tour with Debbie, he pursued his dream of dancing on Broadway. Some of his favorite show credits include: Broadway's "Miss Saigon"- "Starlight Express"- "Hercules Live" – "Red Hot Broadway" -"Miss Saigon" 1st National Tour , "That's Christmas", & most recently " POP goes BROADWAY " (starring Debbie Gibson).
Buddy has appeared in numerous music videos on MTV, & worked with other recording artists such as SYLVESTER, Deborah Cooper, Darlene Love, Paul Young, & Tommy Page. Recent work includes : director/choreographer onboard Norwegian Cruise Lines, director/ choreographer of numerous corporate industrials (Walmart, ABC Family, ESPN) & co-choreographer of the Debbie Gibson/Tiffany tour. He has danced for some of the BEST choreographers, & directors, including George Schlatter, Twyla Tharp, Jerry Mitchell, James L. Brooks, Arlene Phillips, Michael Peters, Otis Salid, Jodi Moccia, & Paula Abdul. He has had the pleasure of directing and choreographing some INCREDIBLE performers such as : Ben Vereen, Karen Ziemba, Jennifer Holliday, Adrian Zmed, Asa Somers, Eugene Fleming, Andrea McArdle, Anthony Rapp, Norm Lewis & Lea Salonga. A pair of his dance shoes are displayed in the Hard Rock Cafe, as well as a pair in the Smithsonian pop-culture exhibit. Buddy has been teaching dance & judging for National talent competitions for 20 years, and currently teaches master classes in jazz, musical theater, lyrical, & his own athletic, jazz-infused style he calls "Buddy-ography".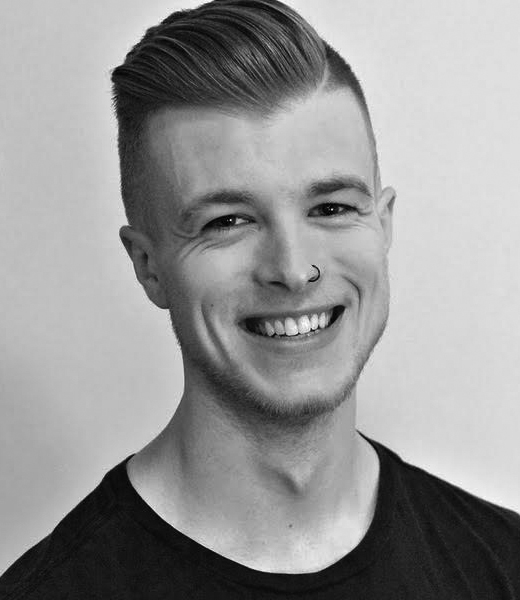 Tristan Marshall
Tristan Marshall recently finished his degree in Dance at Hofstra University, with minors in Sports Sciences and Disability Studies. He began his dance training at the age of 15 and started teaching at age 17. Originally from Massachusetts, he trained extensively in ballet, modern, lyrical, jazz, hip-hop, contemporary, and acrobatics. He was on a competitive team for 3 years and won many awards for his performances. At age 17, he got his first professional job in the dance world performing "The Nutcracker" in Boston. The same year, he danced backup for a local pop singer at a festival in MA. Since moving to Long Island, his choreography has been showcased numerous times at Hofstra for their Dance Program as well as for a dance company on campus! He, also, presented a modern dance piece in 2017 in New York City at Hunter College. He has taught at many studios along the East Coast, ranging from teaching one day workshops to being a full-time teacher. He is now, currently dancing professionally with DanceWorksNYC, and is our Competition Coordinator. He has loved his time teaching at Divine and looks forward to all the growth that is to come.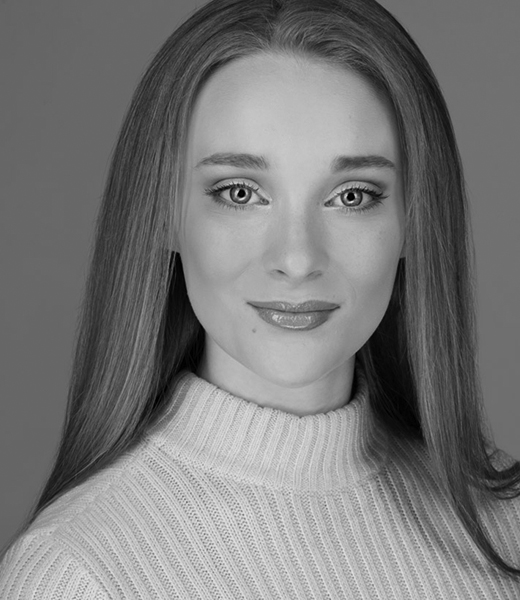 Haley Schmich
Miss Haley is very excited to be teaching at Divine Rhythms Dance. Throughout high school, she trained primarily at Divine Rhythms Dance, as well as competed there for many years. While competing, she won many Title Awards, as well as choreography awards for pieces she set. Haley was a member of the Koin and Co Junior Training Program, under which she took classes of every discipline year round in New York City. She has attended the Complexions summer and winter intensives of 2015-2017, and taken several discipline specific workshops through Broadway Dance Center. She has also been a member of Tracie Stanfield's apprentice company, Synthesis Too. She is currently a student of the Adelphi University Dance Department on a scholarship, where she is studying to earn her BFA in movement and choreography.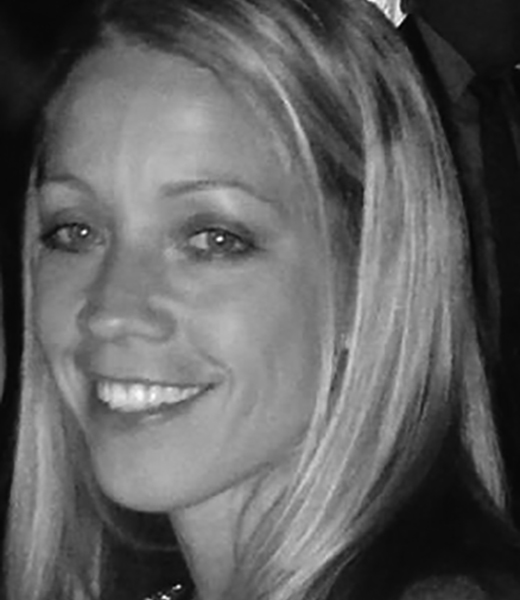 Cheryl Sesto
Coach Cheryl started gymnastics at the age of three. She was a competitive gymnast competed on the West Islip High School Varsity Gymnastics Team. She attended St. Joseph's College and was a part of their Cheer leading Team where she competed at UCA Nationals in Orlando, Florida. Coach Cheryl started coaching gymnastics at the age of 16. She has coached all levels of gymnastics from recreational classes through competitive teams and has coached many individual state and team champion winners throughout her years!